Our Birman breeder friend Snowyhaven in Minneapolis Minnesota has retirees available for future adoptive parents.
Introducing Snowyhaven Lucien Purrcard, seal point male. He is a retired stud breeding Birman, 8 years old and is looking for a home with no other cats. He has contributed to Snowyhaven's breeding program and been well socialized through travelling and showing. As a stud breeding Birman he has proven to have superior health and temperament.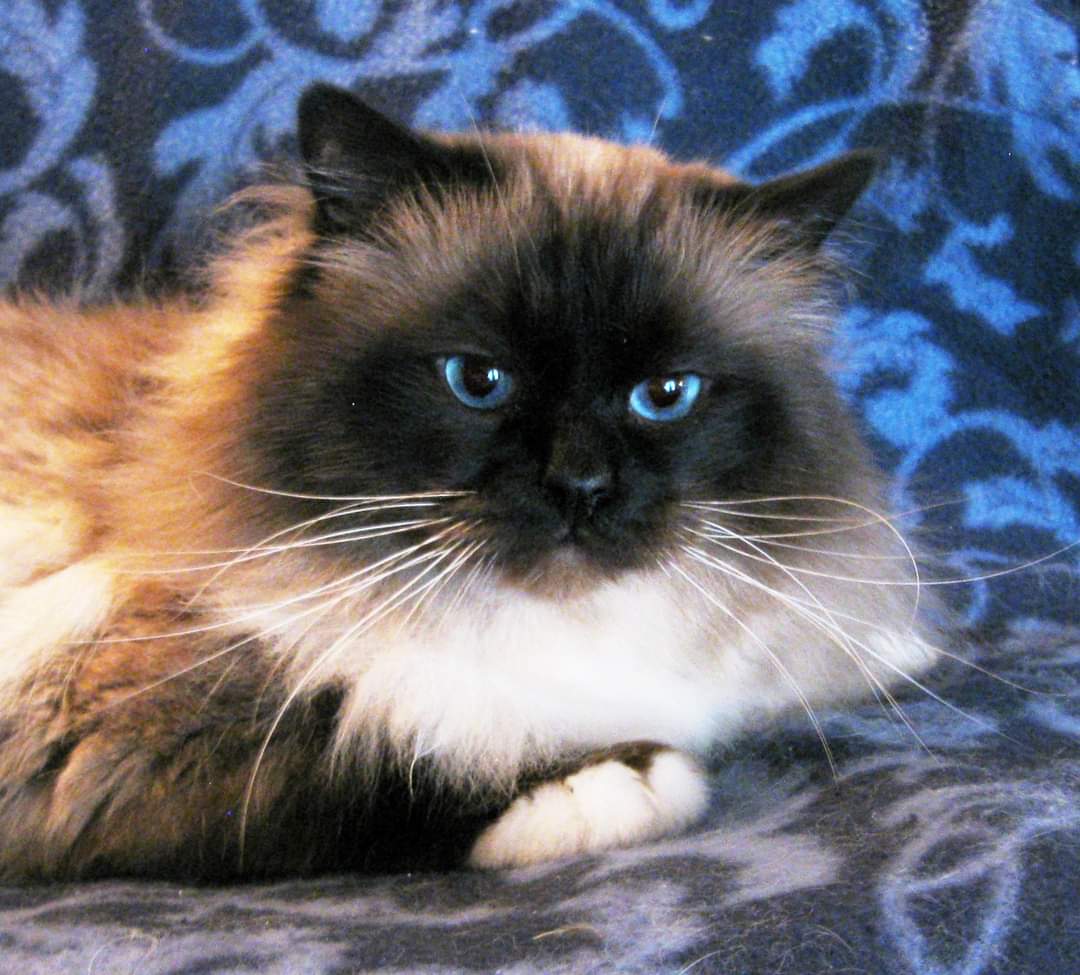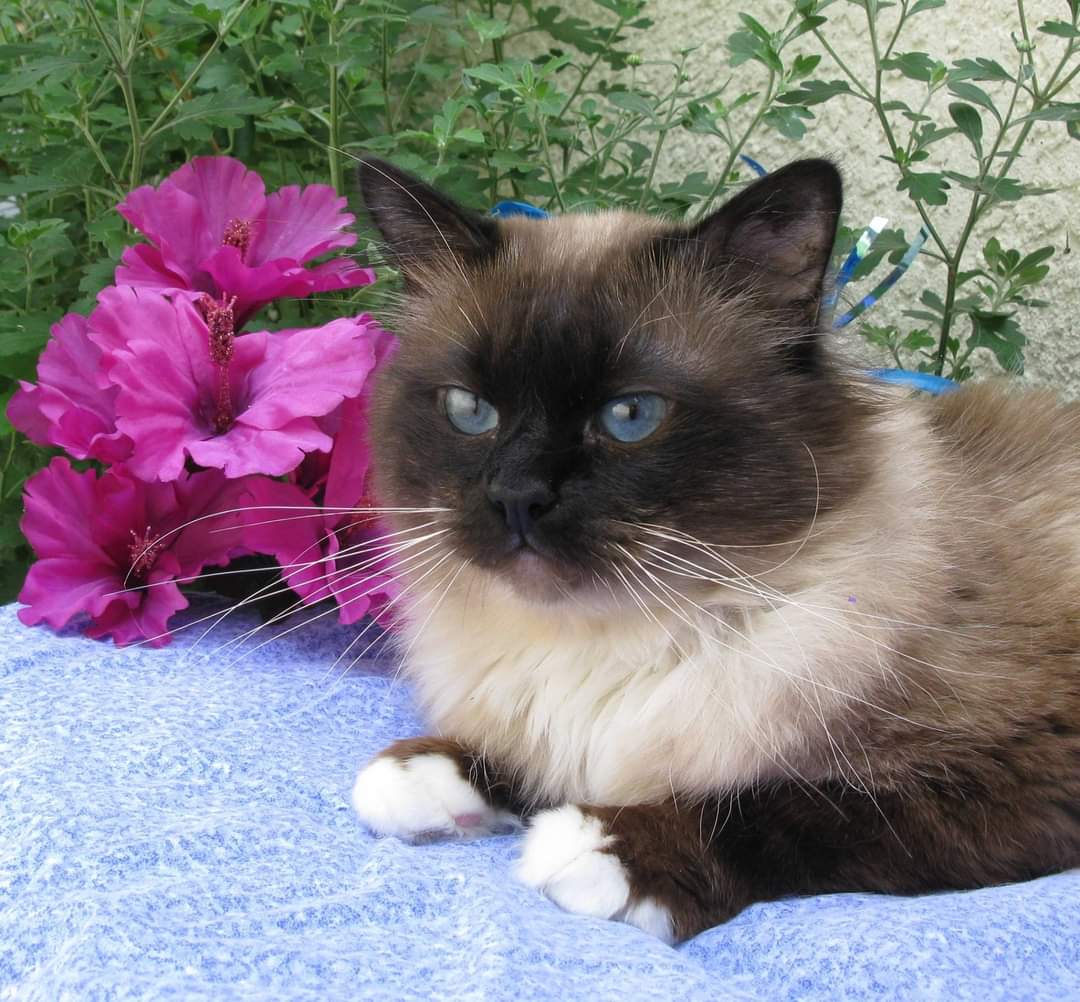 There is a fee required at the time of adoption.
If interested in this beautyful boy, please send an introduction inquiry message, including your location, directly to 651-702-7710 (text only).
If you prefer to avoid the rambunciousness of a kitten, but still wish to find a cat that has all the exceptional characteristics that a Birman offers, then an 'experienced' retiree may be a perfect match.
We, Deambarino cattery in SC, don't have any retirees available at the moment.
Previous Deambarino Retirees in their new home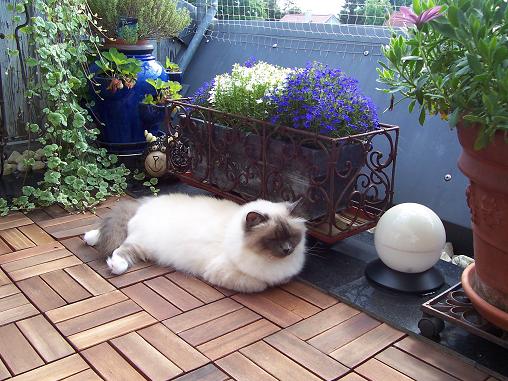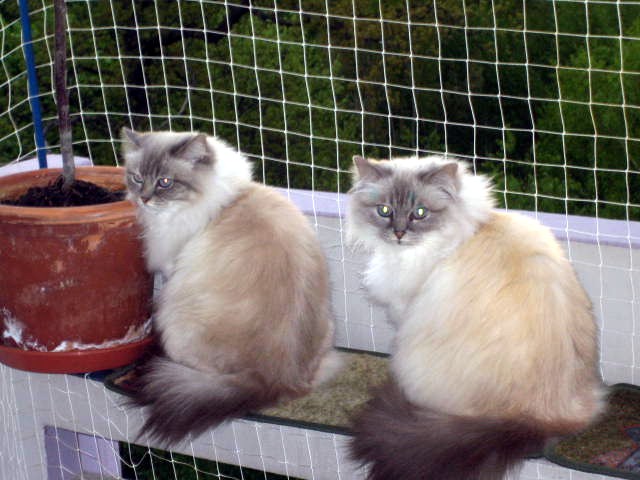 A note for adopting our retired Birmans
Sometimes we as breeders have many different reasons to part with one of our precious adult birmans. Our birmans are a part of our family and we love them dearly. Therefore we are even stricter at the choices we make for their future adoptive parents. We never thoughtlessly part with any of our birmans. They are only placed when we feel secure in knowing that the love and the welfare of our birmans being met according to our standards. We would like to hear from you if you are interested in sharing your life with a retired birman. We prefer to be contacted by email for further information, if we have a retiree available.