Dear Birman friends and visitors:
We are awaiting a new family member at the end of October. She will bring more colors in our breeding program.
Pictures and video from our Baby Gang are found
HERE
.
Queeni and her babies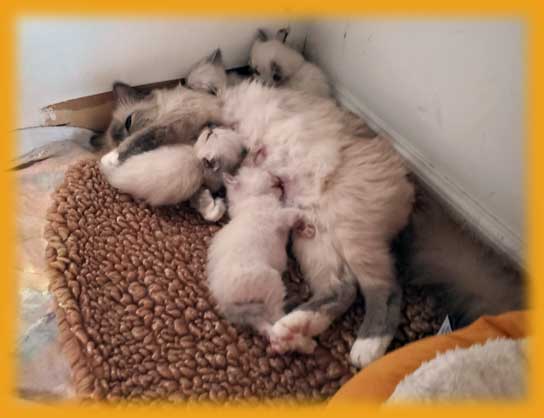 Carmetinas X-factor aka Ixy
Deambarino Jubelito's birthday was on Oct. 2nd. He is now over a year old and will be a big boy.
Jubelito, lilac lynx, our future king at 1 year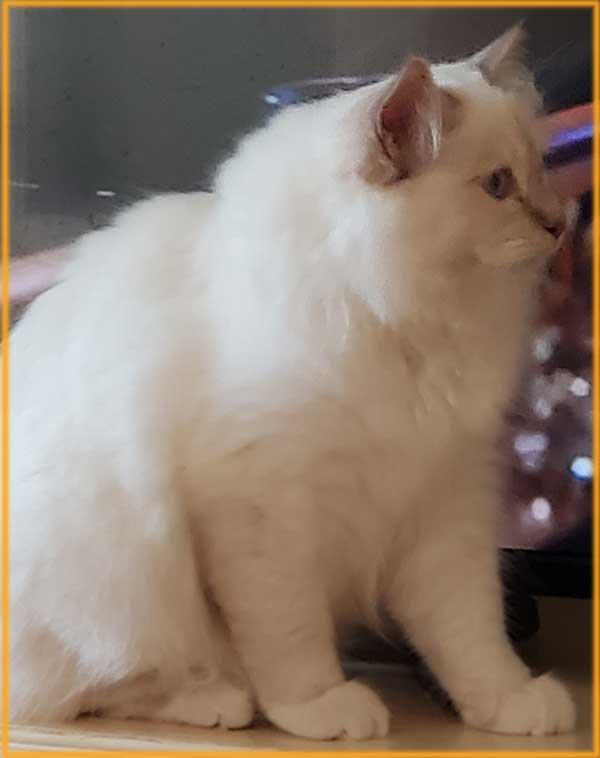 We specialize in the colors Blue and Lilac, with and without lynx/tabby.
Queeni
Quarla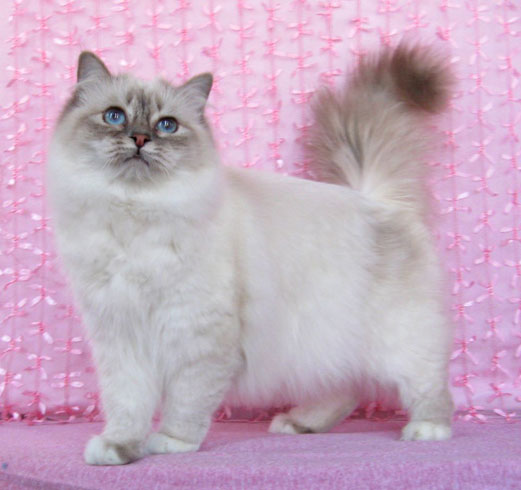 If you are interested in one of our future Birmans, please browse through our website. Please
contact
us only if you are seriously interested in an additional family member. We prefer as initial contact an introduction email. We do not maintain a waiting list!