Our baby boy Bardolino, blue point, became available for future Birman parents. If you are considering a Birman from us, you will need to have another pet in your home. Birmans will become extremely lonely if they do not have a constant companion. Human beings are not a substitute for a cat companion. Another cat or even a dog will satisfy them. However, depending on the personality of the kitten, we prefer to place our babies to a cat companion.
Our babies are 8 weeks old now and will be ready to go to their new homes mid to end of January 2022.
Casanova and Morrelino, blue-lynx, are both reserved.
"Prove Yourself":
No matter how nice you may sound on e-mail, phone, even in person - prove yourself. We like to see some sign of a serious commitment if you are interested in our babies. If we are missing this sign, even without a waiting list and deposit made, our kittens are available for future Birman parent requests. Please make sure to stay in close contact with us (every other week at least) if you are interested in one of our Babies.
New pictures from our 8 week old babies below.
Bardolino blue point boy, available, not for breeding and not for show
Casanova, blue-lynx boy, reserved
Morellino, blue-lynx boy, reserved
Marsala, blue-point girl, will stay with us
Carmetinas X-factor aka Ixy, the daddy
Quarla has not picked up again. In the future I will post here only if I am sure that she is pregnant.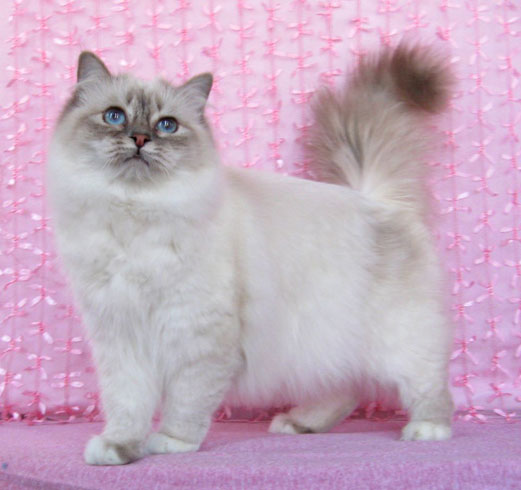 This page will be continuously updated!
We specialize in the colors Blue and Lilac, with and without lynx/tabby.
Blue-point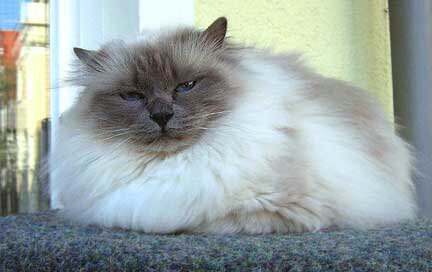 Blue-lynx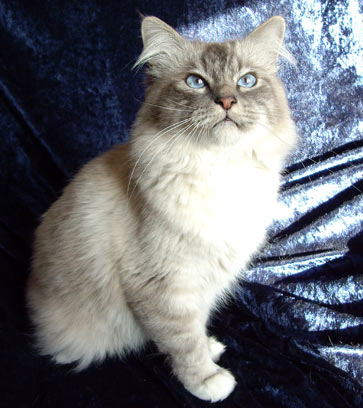 Lilac-point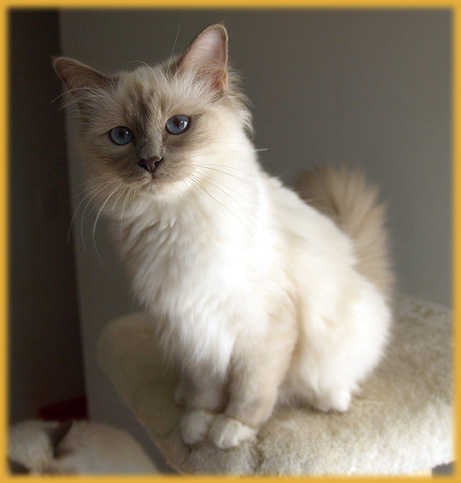 Lilac-lynx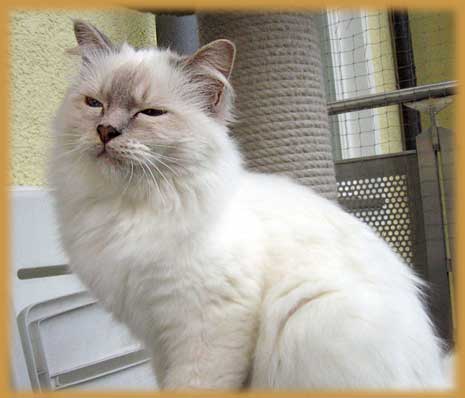 My Birman Kittens are available from around 4 month old, depending on each individual kittens growth and personality. They are Vet Certified (written health guarantee), de-sexed (this is not negotiable), registered & pedigreed with Tica Cats. Kittens are also completely potty trained, flea and worm free, and microchipped.
If you are interested in purchasing a Birman kitten with breeding rights, please continue to read the page
Birmans with breeding rights.
PRIOR to any inquiry, please make also sure to visit my Page
Kitteninfo
.
Visits are made by appointment to approved parties only, who are interested in one of the Birman kittens or Birman Cats listed as available on this page. No persons are allowed to browse our cattery unless they have a serious interest in one of our kittens.
PLEASE NOTE:

The below points are firm, so if this does not suit you, please do not inquire.

I do not schedule casual, "just looking" visits. We are not a department store! I only have visits for people who are going to take one of the kittens or cats that I have available.

You need to let me know in which kitten you are interested in upon inquiry. I am usually able to take more photos and videos of a kitten to email upon request, to approved inquirers. And long chats on the phone about the kitten/cat are very welcome. I give as much information as you need.

You are able to spend as long as you want here with the kitten on pick-up day, and having a chat. And of course, if you do not like the kitten when you see him or her in person, then you are absolutely under no obligation at all. I do not have a waiting list and don't require a deposit. We reserve the right to refuse the sale of any kitten at any time to any person. Sales are 100% at our discretion!

It is highly important to me that both the kitten and the new owners are happy. If you are unhappy in any way, you may return the kitten within two weeks for a refund after consultation with us.

If you are considering a Birman from us, you will need to have another pet in your home. Birmans will become extremely lonely if they do not have a constant companion. Another cat or even a dog will satisfy them. THIS IS NOT NEGOTIABLE !

I don't ship kittens to unknown people or strangers !

You agree to keep the kitty indoor only.

DECLAWING is strictly PROHIBITED !

Our pet kittens are priced at $ 1,500.
Should you consider a kitten boy or a kitten girl? As a general rule of thumb, boys do tend on the whole to be more cuddly and affectionate than girls, although they are of course, all individuals, so it varies from cat to cat.
If you already have a female cat, it is safest to choose a male kitten/cat as sometimes a female will object to another female invading her territory, and this may cause ongoing dramas.
A note for adopting our retired Birmans
Sometimes we as breeders have many different reasons to part with one of our precious adult birmans. Our birmans are a part of our family and we love them dearly. Therefore we are even stricter at the choices we make for their future adoptive parents. We never thoughtlessly part with any of our birmans. They are only placed when we feel secure in knowing that the love and the welfare of our birmans being met according to our standards. We would like to hear from you if are interested in sharing your life with a retired birman. We prefer to be contacted by telephone for further information for adopting a retired Birman.